Do you need to check the land map of your property in Andhra Pradesh? Property Owner who are looking for their land Map can easily get it online. To check other land records like 1B, Adanga, FMB Village Maps, and passbook use the Meebhoomi AP portal.
Andhra Pradesh Cadastral Map (Bhu Naksha) AP
To check Cadastral Map AP online you have to visit the official Bhu Naksha AP Website where you can get a Map Report of your land by giving the basic details of your land.
Once you visit the Official portal select the District, Zone, Village, Type, and Survey No., of your land. After that, according to the details you filled in, the Map will appear on your screen.
Now you have to select your Plot Number (Survey Number) you can select it by clicking on the plot or search bar. After selecting it your Plot Info will show, after that, you have to click on the Map Report button.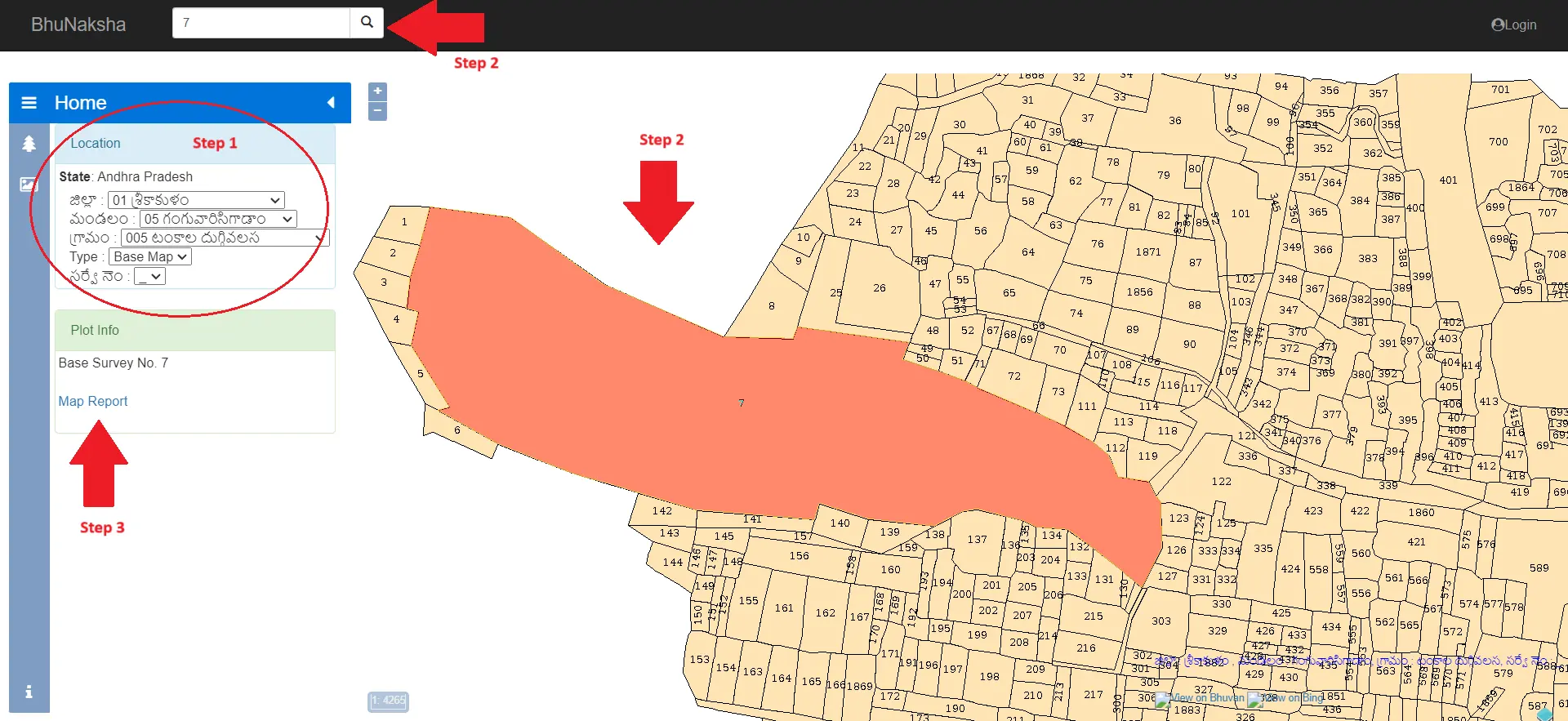 Finally, your land Map Report will show on your screen. Select report type Single Plot or All Plots of Same Owner and click on the Show Report PDF button. Later you will be able to Print and Download your Village Map or Cadastral Map ap.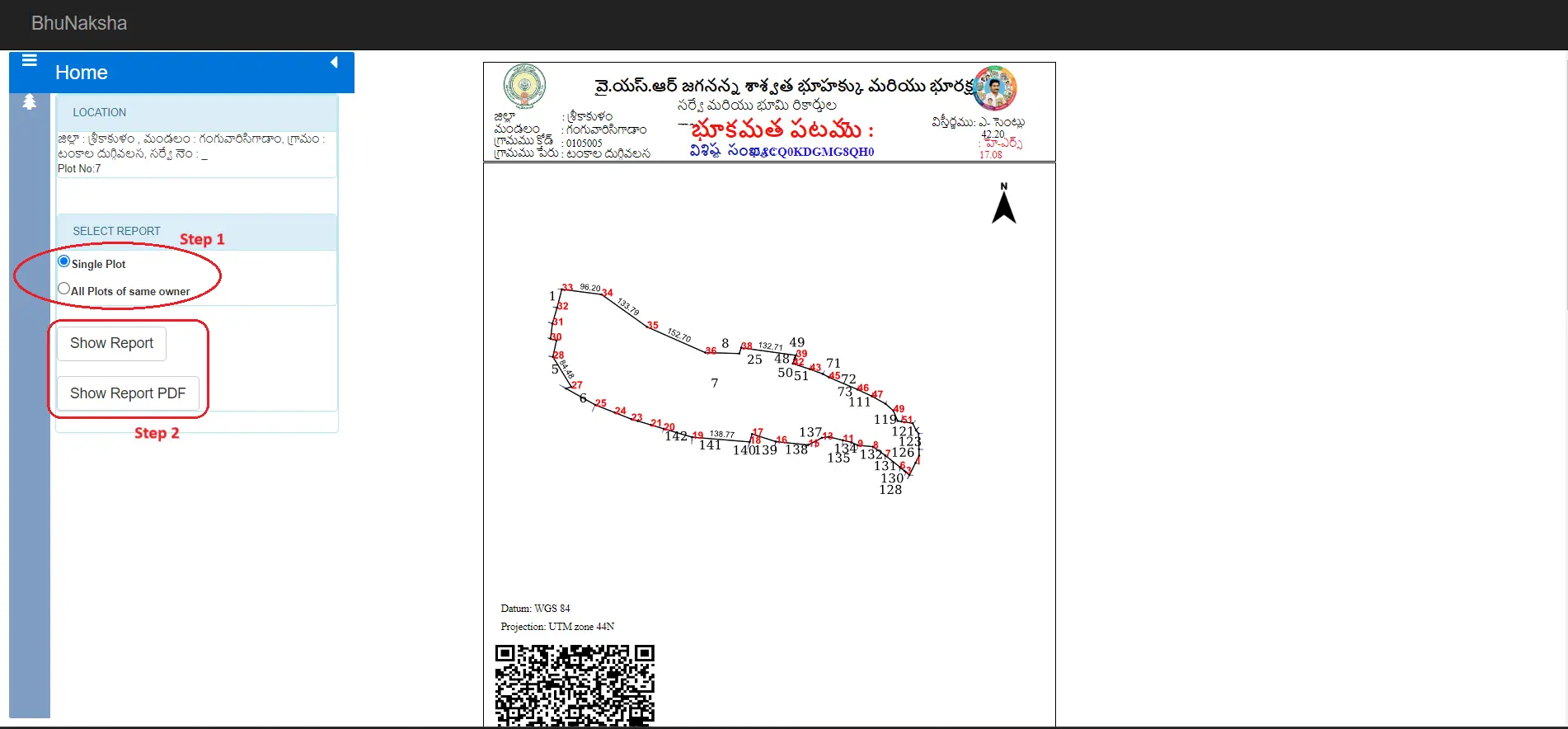 ---